Director's Message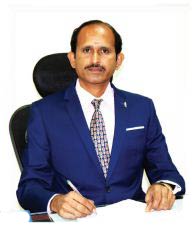 Prof. R. Chandrasekaran
Director
It gives me immense pleasure to bring to you this website dedicated to classical studies. Our goal is to deliver a world class digital library system that is convenient, accessible and useful to research and learning in classical Tamil.
The main target of this digital library is to digitize classical Tamil works (from the early period to 600 BCE), as also their commentaries, translations and criticism.
We commend that students and researchers of classical Tamil across the world make use of and be benefited from the enormous advantages offered by our library. We also look forwarded to receiving your comments and suggestions to make it even more user-friendly.
Thank you for the visit
Sincerely, and with best wishes,
Prof. R. Chandrasekaran
Director.